EVUPRE Club Collection customized by professional designers to the smallest detail.
Rowing clubs are the center of the rowing sport community. Rowers identify with the colors of their club, meet at the boathouse, and spend a lot of time with their peers to live their passion. Together with you, we want to design the best looking rowing club collections in the world. Traditional or modern – you decide, we design.
Design Process
KONTAKT Your rowing club is interested in a new club outfit? Get all the information you need to know about CLUBS by EVUPRE. Customized. Outstanding.
BRAINSTORMING Your club should stand out of the rest! Send us your club logo, colors, ideas, and wishes. Our design team is waiting for you to draft your unique collection – with passion, experience, and creativity.
DESIGNENTWÜRFE With your wishes in mind, we create the first stylish and sporty drafts that fit to the spirit of your club. Your design is a brand new, unique, and customized solution!
EUER VEREINSDESIGN Traditional, modern, or avant-garde – which style fits your club? Choose your favorite draft and tell us your feedback. There is still enough room for changes before we get to your final design which will be implemented on the entire collection.
BESTELLUNG Congrats! Your design is in the books! Now, your exclusive club web shop page is online. Your club members are now able to shop individually. You decide on the date for your bulk order.
LIEFERUNG After the time window for your first order round is closed, production plus delivery will take approximately 10 weeks. You can set the date of your next shopping windows whenever you want.
The CLUBS by EVUPRE collection
The CLUBS by EVUPRE collection consists of various articles ranging from racing unisuit, club jacket, vest, various T-shirts, hoodie, to accessories and more. Are you missing a certain piece? We can add standard articles like a polo shirt, tracksuit, etc. if you wish.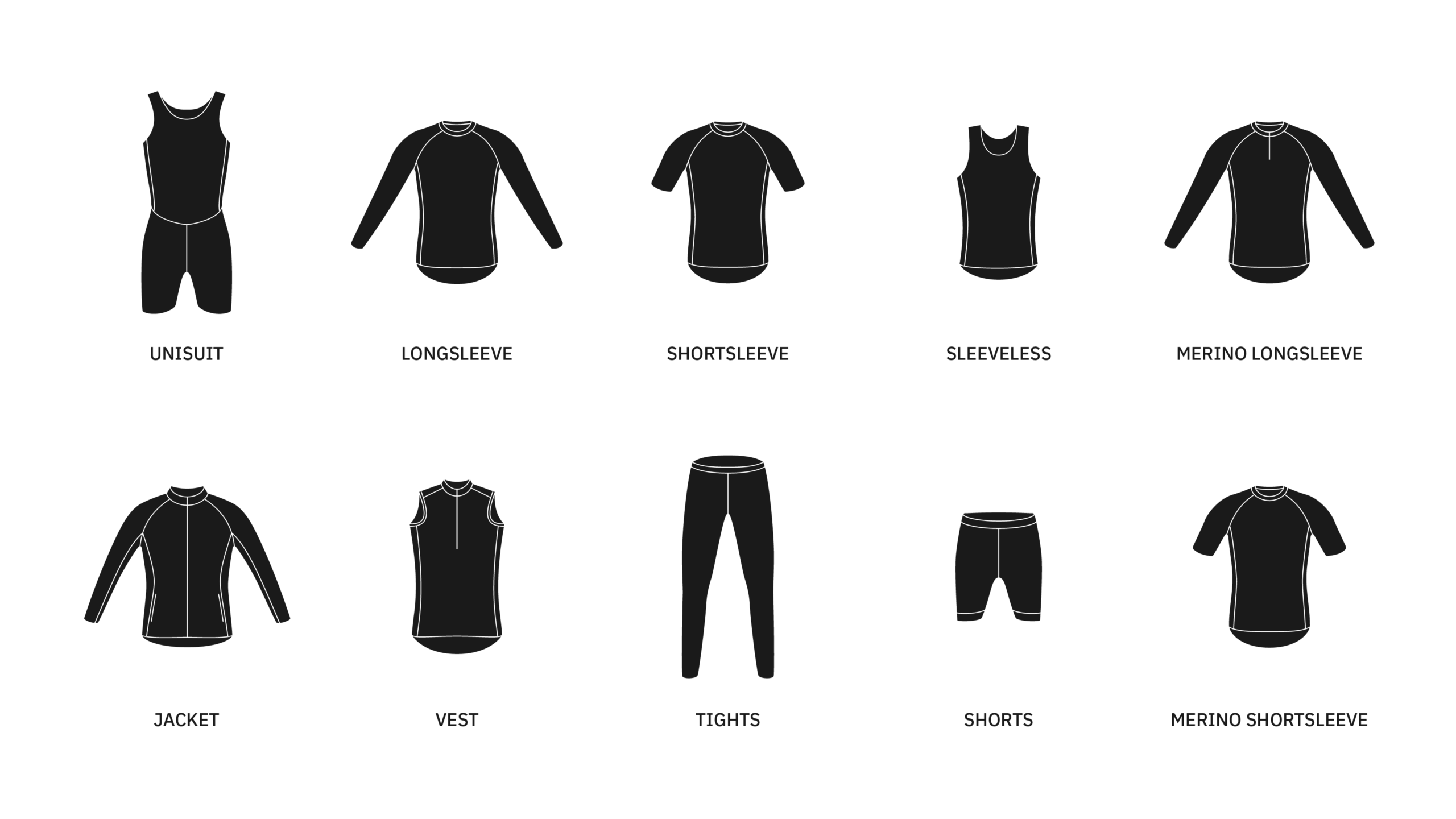 For more information on CLUBS by EVUPRE, check us out on Instagram or Facebook.